Desktop Widgets

Desktop widgets allow you to display your BOINC stats on your computer's desktop: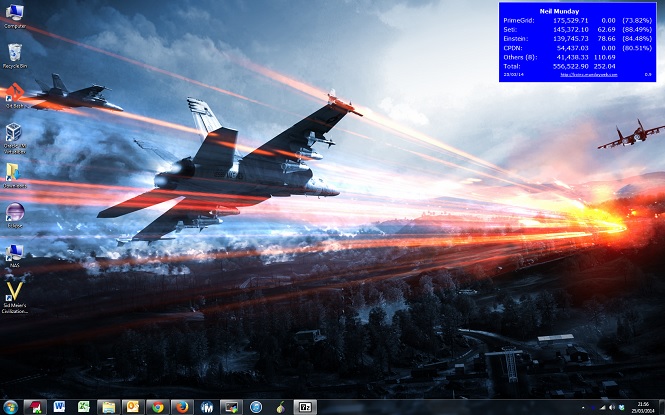 The Windows Gadget shown above offers the following features:
Downloads your stats periodically
Works with the gadget side bar
Supports "small" and "large" sizes
Dynamic height based on number of projects
Specify how many projects to show
Supported by Windows Vista and Windows 7
Fore more information, go to: Download and Installation
Please note:
As of April 2012, only Windows desktops are supported due to the closure of Yahoo! Widgets. If you are an existing user of Yahoo! Widgets, then you can still download BOINC widgets for your Windows and MAC desktop here.
Microsoft have removed support for Windows Gadgets in Windows 8 upwards.