How to stop downloading work?
From BOINC Wiki
Open BOINC Manager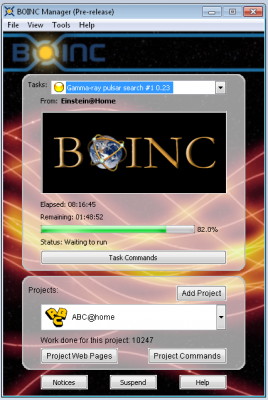 Go to the Advanced View.

BOINC 6: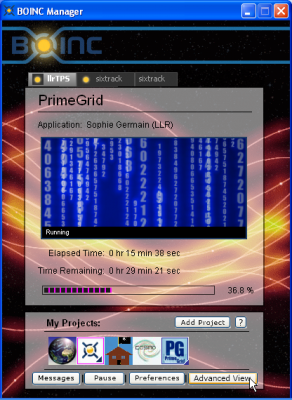 BOINC 6.13 & 7: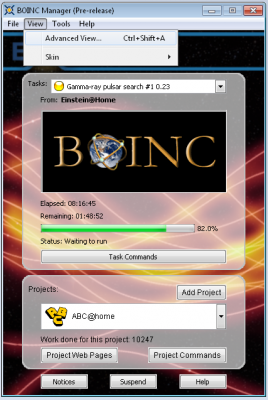 Select the Projects tab.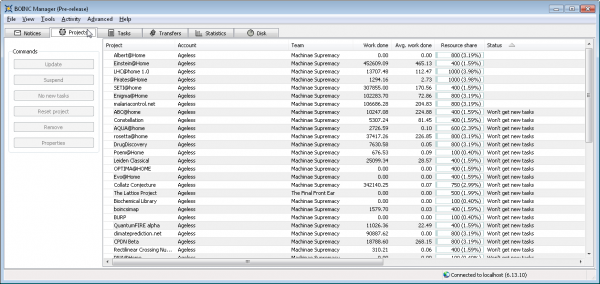 Select the project you want to stop fetching work, e.g. [email protected]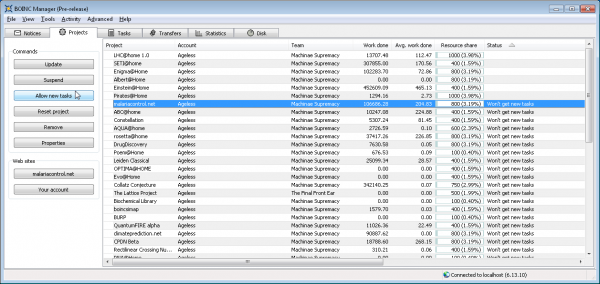 Click the "No new tasks" button.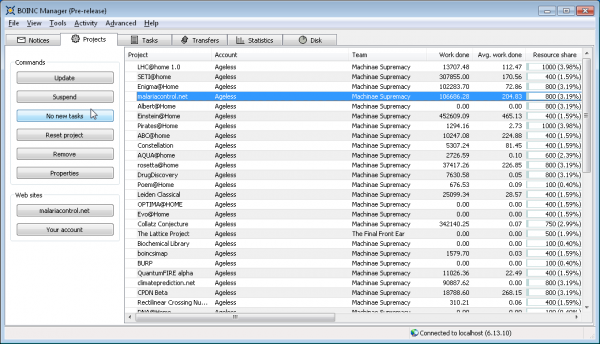 As you notice, the button changes to "Allow new tasks", the status of [email protected] has changed to "Won't get new tasks". That's it. The project won't get new work in for as long as this setting is in place.
| Original writer | Original FAQ | Date |
| --- | --- | --- |
| Jorden | 586 | 07-Nov-2011 |